Meet the Team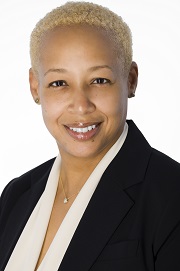 Cassandra Phillips, REALTOR® | Managing Broker - Seniors Real Estate Specialist
I am the managing broker for Phillips Price Realty, Inc., a minority woman owned firm and your trusted real estate partner for all your buying and selling needs! I
also head the @MotherDaughterDuoRE Team.
As a seasoned real estate professional with twenty+ years of experience, I am passionate about helping my clients navigate the complexities of the real estate market with ease.

Whether you are buying or selling, I understand that this is one of the biggest transactions of your life and it can be an emotional and complex process, and my goal is to make the process as smooth and stress-free as possible. I pride myself on my personalized service, attention to detail, and commitment to getting the best possible outcome for my clients. I am here to help you make informed decisions and achieve your goals.
For sellers, I have a proven track record of success, with a comprehensive marketing strategy designed to showcase your property in the best possible light. From professional photography and staging to effective online and offline advertising, I will work tirelessly to attract the right buyers and get your property sold for the highest possible price. I use the latest marketing strategies and technology to ensure that your property receives maximum exposure in the market, reaching the right buyers and driving up demand. Whether you are selling a singe family home, a condo, or a luxury property, I have the market knowledge and expertise to help you secure the best deal possible.
For buyers, I offer a deep understanding of the local real estate market and access to the latest listings, so you can find the perfect property that meets your needs and budget. I will guide you through the entire buying process, from property viewings and negotiations to contract review and closing. I understand the importance of communication, and I will keep you informed every step of the way. My ultimate goal is to make your real estate experience a positive one, and I am committed to providing you with the highest level of service and expertise.
My commitment to serving the community along with my passion for people has been the driving force to providing exceptional service and dedication. I have the tenacity to successfully navigate my clients through the buying and selling process. As a celebrated mother and grandmother, I believe in community and stability. I am a strong pillar of the community who believes that success comes through serving, education (proud graduate of the University of Texas at Arlington) and home ownership.
So why wait? Contact me today to schedule a consultation and see how I can help you with all your real estate needs. Whether you are looking to buy or sell, I am here to help you achieve your real estate goals. Me and my team are certified and qualified to assist with the buying and selling process. We hold the Seller Representative Specialist (SRS), the Accredited Buyer Representation (ABR), Seniors Real Estate Specialist (SRES) and the Short Sale and Foreclosure Resource (SFR) designations. With connections across the nation, whether near or far success and productivity are a call, email or text away. Google Phillips Price Realty!
I am a Texas REALTOR® with connections across the nation! I've learned that success comes when we have integrity, are competent and uncomfortable. As a mother of four, grandmother of two and an Elected Member of the Duncanville ISD Board of Trustees and the Dallas Central Appraisal District Board, my commitment to families and building stronger communities through service, education and home ownership runs deep.
---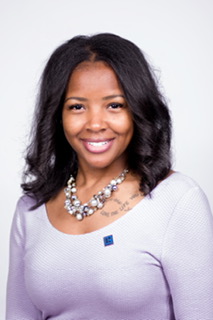 Tara Phillips, REALTOR® - Luxury Home Specialist
For years Tara has considered real state as a profession, because she grew up in it and also because she has an innate passion for helping others. Spring of 2019 is when Tara decided to start her career in real estate. Prior to real estate, her career consisted of working as a human resources and recruitment specialist. She realized early in her real estate journey that the skills she obtained over the past 10+ years were easily transferrable. While there has been so much learning since she got into the industry in 2019, her workforce experience has been helpful on so many levels. Since getting into the business, Tara has received multiple designations, such as Seniors Real Estate Specialist (SRES), Accredited Buyer Representative (ABR), and Seller Representative Specialist (SRS). She is constantly looking to grow professionally by taking courses to enhance her competency level. Tara is passionate, driven, and execution is her strong suit. She gets it done!
---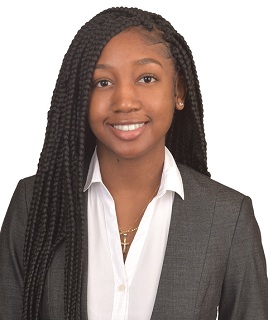 Asia Price, Notary | Transaction Coordinator
Asia is a college sophomore at the University of North Texas (UNT). She is a student with proven leadership skills through her experiences. Her experience ranges across the retail sales and health sciences industries to simply volunteering to help others. Asia is a Certified Notary Public and National Notary Association (NNA) Trained and Certified loan signing agent who is filled with motivation, determination, and integrity. With her years of experience in sales, she has learned and understands the importance of serving her community. A long term goal of hers is to graduate with her bachelor's degree in 2024 and be debt free! In order to achieve that goal Asia has founded Prospect Wealth and Investments, LLC. Her goal is to attain wealth through Real Estate while helping others achieve their dreams. She's taking it to the next level and paying cash for houses. Contact Asia if you or someone you know needs to sell a distressed property FAST!
---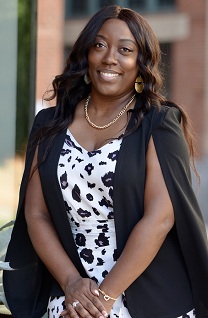 Teleisha Washington, REALTOR® - New Construction Specialist
Teleisha is a Dallas native. She graduated from the University of North Texas with a B.S. in Development and Family Studies. She is the mother of a young dancer. In her spare time she likes to prepare healthy meals and volunteer with teens and young adults.
Teleisha is a proud high school educator with 10 years of experience. She serves families, singles and blended families, etc. She uses her calm demeanor and southern charm to win for her clients. She doesn't sell homes, she changes lives. Come visit Teleisha and make your dreams become a reality.
---

About Phillips Price Realty, Inc.
With an immense collection of industry knowledge, the Phillips Price Realty, Inc. family is equipped to assist you in acquiring or selling your most valuable asset. Educating, Empowering and Elevating our clients is a top priority for the professionals at Phillips Price Realty, Inc. Listening to the needs of our clients and providing them with sharp negotiating skills helps us ensure a win-win for buyers and sellers.

Our dedicated professionals are experienced and trained to assist in:
Seller Representation - We Got YOU!
Buyer Representation - We Got YOU!
Senior Representation - We Got YOU!
Divorce - We Got YOU!
New Construction - We Got YOU!
Luxury Homes - We Got YOU!
Short Sales & Foreclosures - We Got YOU!
Phillips Price Realty, Inc. has the highly motivated, respected, knowledgeable, positive and committed professionals you want on your team!
---
Phillips Price Realty, Inc.
Address
Po Box 382953
Duncanville, TX 75138